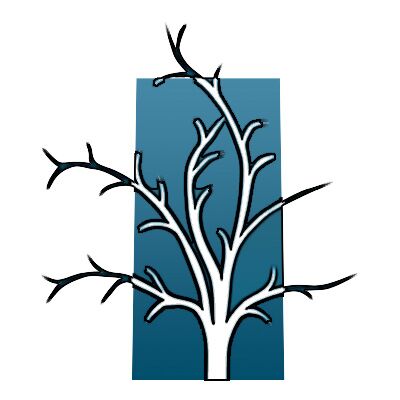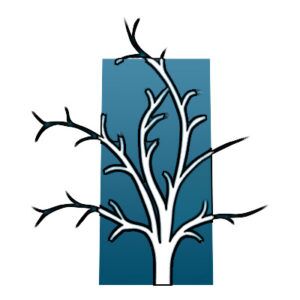 Folio Online
Ranked Among Africa's Largest Language Service Providers
The Folio Group has been working with Brainstorm for more than 10 years, during which time they have been involved in the design, building and launching of two Folio websites, numerous e-mail campaigns, countless image customisations and photo uploads. Other notable projects include our annual International Translation Day mailer, annual office party invite and the creation of various templates for special events and occasions throughout the year.
Though we maintain a cordial relationship with CEO William Gets, we mostly deal with Shannon Malinaric, whom we have always found to be friendly, helpful and enthusiastic. In fact, Folio considers Ms Malinaric as our go-to service provider for all our design and website building requirements.
We have no reservations recommending Brainstorm.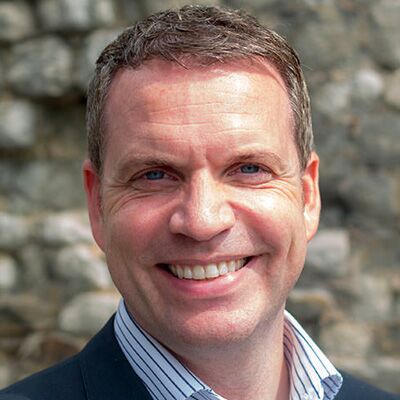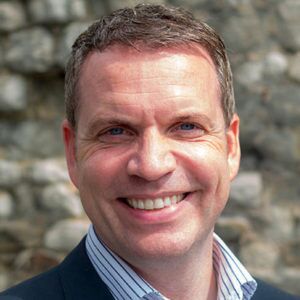 Damian McAlonan FRSA
Ranked Among Africa's Largest Language Service Providers
I've worked with William and his team at Brainstorm on everything from brand design, social media, photography, SEO, PPC, copy, web development and events. He approaches every project with enthusiasm, care and a focus to deliver the best possible results. I have no hesitation in recommending William and his team to anyone who needs true marketing partners who work seamlessly as part of your team.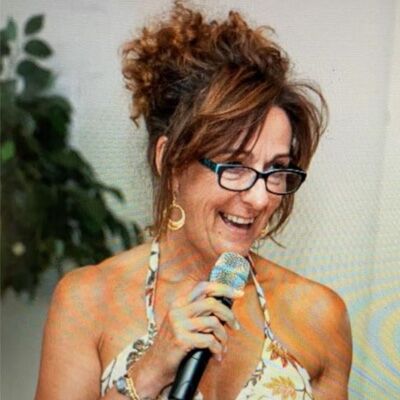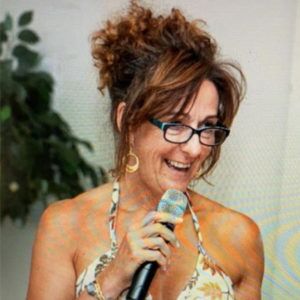 Cherie Meyer
Global Sales and Marketing Executive for Goglobal - Largest and most innovative freight logistics company, Southern Africa
William and his Brainstorm team have been at the forefront of our leading logistic service company's brand and marketing. Not only masterminding a major overhaul of our brand in 2016 but arranging a mind-blowing launch of the new brand at our AGM. After that he has been instrumental in converting our very complex message into an infographic style education campaign that has been instrumental in allowing our clients to understand what we do and why they should come to us to get it.
We highly recommend Brainstorm!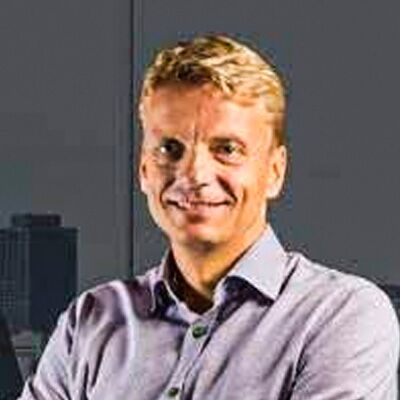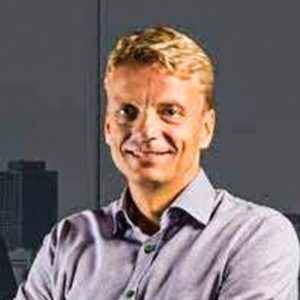 Mats Lundkvist
Investor, Deal Maker, Forex Trader
It is really hard to find people and companies that stand out, practise what they preach and deliver amazing results and service. William is one of these people. His wide experience in marketing coupled with great focus on service and results, alongside his down to earth, creative and out of the box thinking has made him one of the top persons in the field.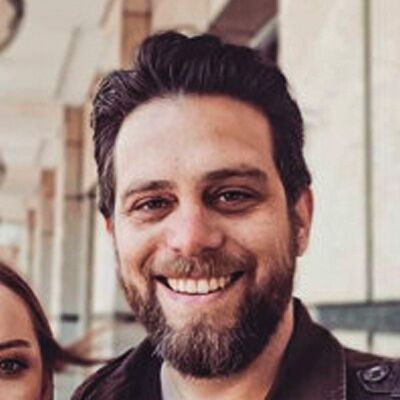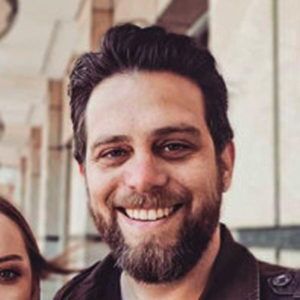 Dane Matthews
Digital Business Consultant | Full-Stack Web DeveloperDigital Business Consultant | Full-Stack Web Developer
I have really enjoyed working with William and his team. I was especially impressed with their organisation and structure for executing work, as well as their quick turnaround times and accommodating service.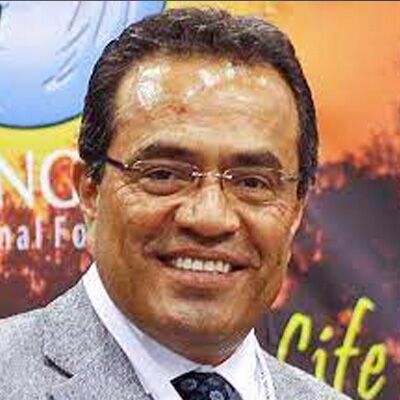 Guillermo Guzman
President – H2O International
"I have worked with William for over ten years. During this time he has been very professional and has always put the needs of the client first. His work is of excellent quality and he delivers on time and on budget."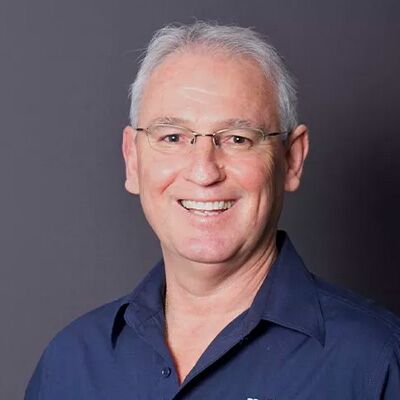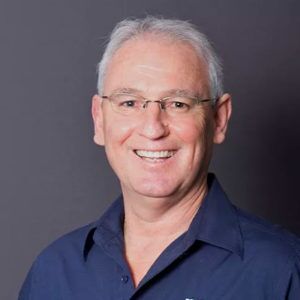 Tony Marchesini
H2O BWT

H2O International has employed the services of William Gets and his firm, Brainstorm Advertising for the last 22 years.
It has been an unbelievably pleasant and fruitful association. I found that they were very capable of managing and increasing the value of the H2O International brand in South Africa.
The team working on our account brought the necessary creativity and competence to the table. They always handled the tasks allocated with the necessary speed and accuracy.
Brainstorm continuously adapted to marketing and business trends and adjusted our advertising and marketing activities accordingly. Even before Internet marketing and mobile friendly websites were the norm, Brainstorm were investigating and implementing systems to capitalise on these changes as they came in. Brainstorm updated and redesigned our web site, helping us to achieve a very high ranking on most search engines for all of our product categories. Our web site has currently a Google score of 73% and bounce rate of 12%, which is excellent compared to most web sites that score around 50% with the bounce rate of over 50%.
It is with great pleasure to highly recommend William and his team to anyone looking for a dynamic, engaging and competent advertising agency.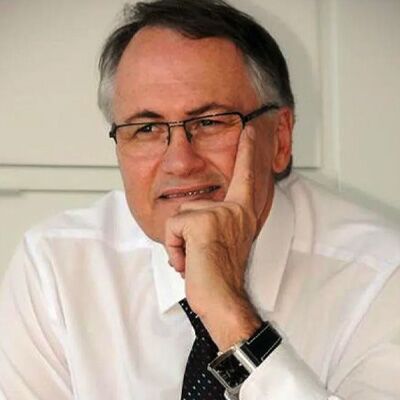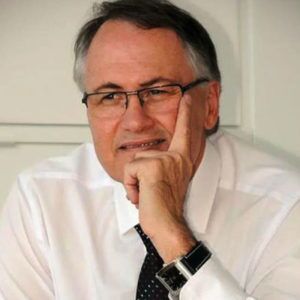 Ross Van Reenen
Rossacademy.com
"A brilliant mind and a natural flair for understanding immediately what the customer wants. As one of my top students William helped me position myself in the early years. I will never forget the incredible success we had with the slogan he created, "Put some wind in your sales" – with this beautiful little nifty sailboat with sails bellowing in the wind!!
The business I got for Ross van Reenen & Associates more than 20 years ago were incredible, simply because of that campaign.
William is a mastermind to visualise the desired outcome for his customers…
I have been relying on Williams skills in advertising, graphic design and web development for many years to make my business a huge success. When I recently acquired a multi-million insurance business, the first person I turned to for web development and design was…William Gets! And it turned out to be brilliant decision, again…
He puts a lot of effort in to get to know the product mix and the objectives of the company well before embarking on the task. William designed Ross van Reenen & Associates logo 20 years+ ago and currently he only upgraded the design slightly – still keeping with the original flow and message. A tribute of how far into the future this man thinks.
He is a very dedicated and hard worker, is incredibly innovative and insightful when setting up and managing marketing, advertising and brand campaigns. His skills in advertising, coupled with his insight in brand campaigns makes William a must for any company who needs to get money in the bank, and believe me, he knows how to get that right for the customer.
He is truly a pleasure to work with, and has outstanding communication skills (we finalised my website with him in London and me in Stilbaai, South Africa, over Screen share software!). A diligent and responsible professional to work with, William comes highly recommended, not only from me but also from other very successful businessmen."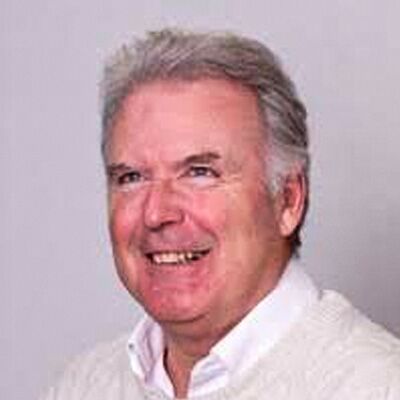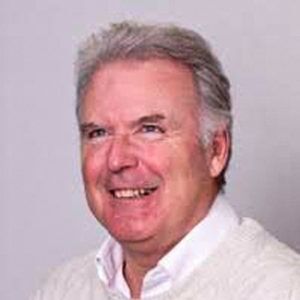 Graham Brebner
Founder of Aquatiere
I was amazed at Brainstorm's ability to transform my often random thoughts into actual working strategy and as a result, have seen our sales increase two fold in only 6 months! I thoroughly recommend Brainstorm Integrated Marketing to any business seeking the ultimate marketing solution.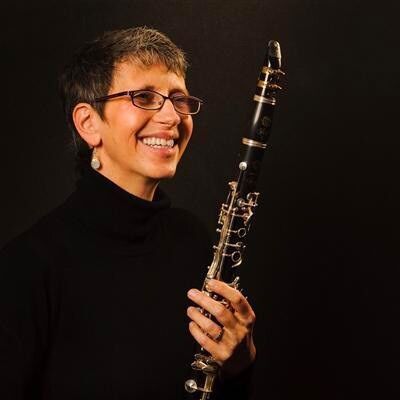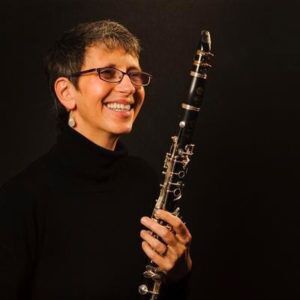 Victoria Soames Samek
Artistic & Executive Director of Samek Music
Brainstorm Marketing takes website planning, design and building to a whole new level. Unlike many website consultancy companies, Brainstorm Marketing do as their title indicates, they look at a new website in terms of its future marketing potential. This single and most crucial factor influences every stage of the process in the development of the website.
From the very beginning of the discussions related to my company Clarinet & Saxophone Classics, the major change of incorporating my activities as musician and professor into the newly branded Samek Music; a website that would reflect everything I do in a carefully balanced way.
Discussion, listening, his genuine care and guidance, always responding with patience to my endless questions during the many preliminary discussions with William Gets resulted in a website which I have never been so proud to promote. It has quite literally transformed my confidence in promoting all aspects of my business.
But the story does not end there. His supporting team and most particularly, Shannon Marlinaric have enabled me to get involved and have some control of uploading and editing pages. That I can for instance record, mix and then upload a podcast all on the same day is so rewarding and empowering.
The facilities available to maximise sales and bookings has ensured that I have a website fit for the 21s century. But the story does not end there. Brainstorm Marketing sees this as just the beginning. We are now working together to expand and promote Samek Music.
With the new state of the art features and facilities available for booking, buying and browsing has ensured that I have a website fit for the 21s century. With their ongoing involvement in helping and guiding in ways to promote the website confirms that their company is who they are and what they do – Brainstorm Marketing Agency.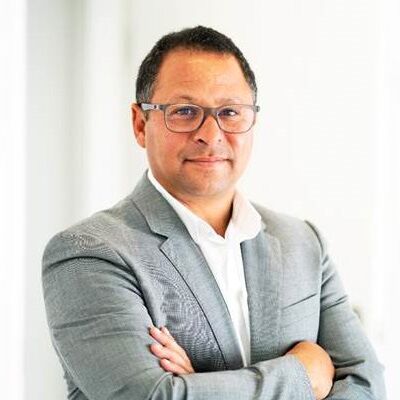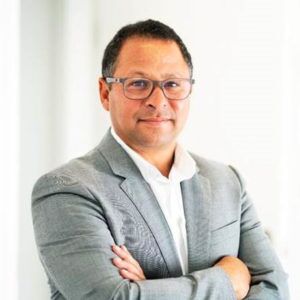 Miles October
Founder of PS4L
I have had the pleasure of dealing with Shannon and the Brainstorm team since early 2009 already. Our different group companies have used them to design our logos, websites, flyers, brochures, business cards, adverts for magazines and monthly newsletters. Brainstorm have also adopted the NPO that I have founded as one of their CSI projects and have done lots of pro bono work as a way of helping us to promote sport in underprivileged areas around Cape Town. Its very hard to find someone who is is extremely talented technically and creative at the same time. Shannon is a rare example of that. She always meets deadlines and goes out of her way to help us out on our last minute requests. I would definitely recommend using Brainstorm as the marketing partner for your business.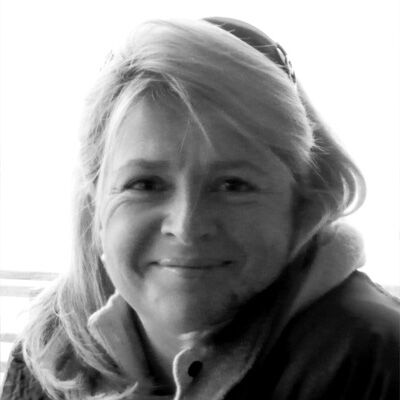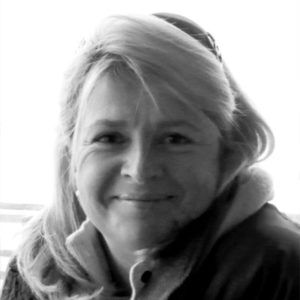 Titch Blachford
Marketing – Holland Jachtbouw
William Gets has managed our Social media campaign since Jan 2015. His duties include making sure that we have constant postings to our various social media platforms and achieving various goals.
For example, we had too many followers from the Netherlands on our Facebook page. Over time, William's efforts have balanced out the membership to different countries. We are happy to confirm also that our followers and page likes on all our platforms have increased steadily.
Most important to us, William has put in great effort to learn our industry and has shown great understanding and perception into the delicacies of content in the yachting world and has been a great help in guiding and collaborating with us on how to respond to some of our more sensitive content.
William has demonstrated consistency, professionalism and creativity and I have no hesitation in recommending him.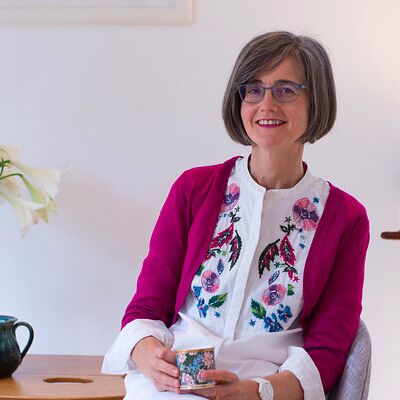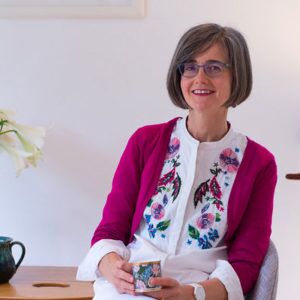 Oona Alexander
Parenting Specialist
William's input was invaluable at every stage in the development of my online course and its attendant publicity campaign. He was a master of every situation. His approach was thorough, creative and intelligent: Everything he set up looked beautiful and worked effectively. Furthermore, in the heat of the moment, when deadlines needed to be met, he was both fast and unflappable. You couldn't wish for a better, nicer, more artistic technical wizard than William.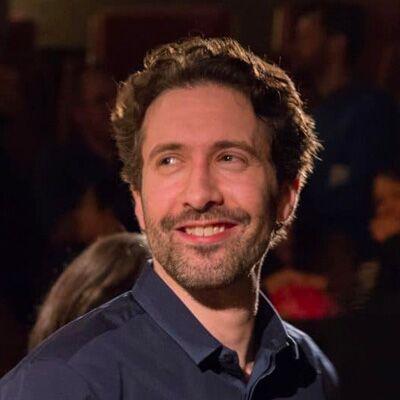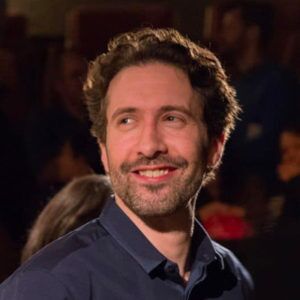 Michael Young
Artistic Director – BOH
"Will is responsible for the crucial internet marketing side of the new orchestra/experience we have created, crowdfunded and on Monday of this week, launched with our first event. We couldn't have done it without him.
Rion Willard made the introduction between myself and Will as recently as November 2015. Right from our first Skype session, Will threw himself into getting as close to the concept as possible, drawing out the immediately attractive aspects of the project that I barely knew were there. Within a few days he had produced several 'meme' images, teaser pictures with text that illustrate a key part of what we're up to. Critically he took what could be a complicated and serious subject (combining classical music and topical talk in intimate spaces) and made it light and intriguing, without dumbing it down. Along the way he came up with the half-Beethoven-head image which has become integral to our 'PR' (see above).
Will is a joy to work with and we found common ground very quickly, from humour to music to the pure joy of CSS! This was very necessary as we embarked on a Kickstarter campaign that ran over the Christmas period and necessitated regular media creation, updates and engagement with our potential backers. Several formats were involved, including facebook, twitter, email and YouTube. Thanks to Will's creativity, drive and initiative, we made our Kickstarter target 2 days early. True to form, Will produced a wonderful GIF animation of a celebrating Beethoven!
Now that the launch is over Will got straight into action on his own accord, making the most of the feedback we've already got on Facebook and plans are already afoot for a new website and lead tracking system to take this to the next level.
Suffice to say, Will has my absolute strongest recommendation."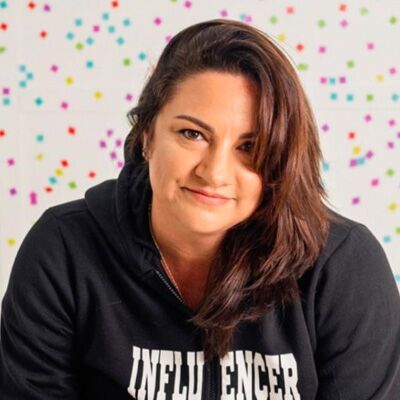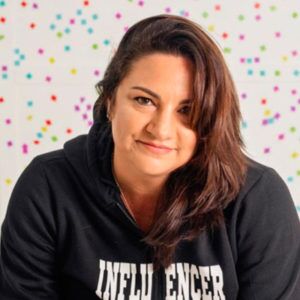 Zizi Hollander
General Manager, Soccer-Laduma.
"We highly recommend Brainstorm to anyone looking for a creative, passionate and knowledgeable team for a big marketing project like this. As with any major projects, things did go wrong but Brainstorm always sorted these out promptly and satisfactorily with very little stress to ourselves. The proof of excellence of this project was that the soccer-Laduma City of Goal event was listed as a finalist for the Loerie awards"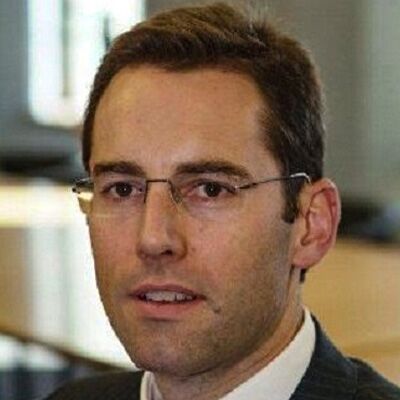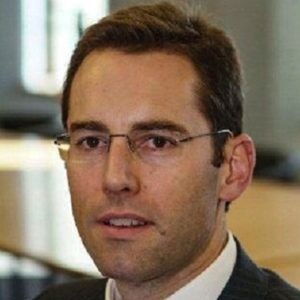 William Blackie
Director: head of corporate Finance, Standard Bank.
"We found Brainstorm to be very committed and they did an excellent job. We have no hesitation in recommending Brainstorm for any event especially if you are looking for something out of the ordinary."